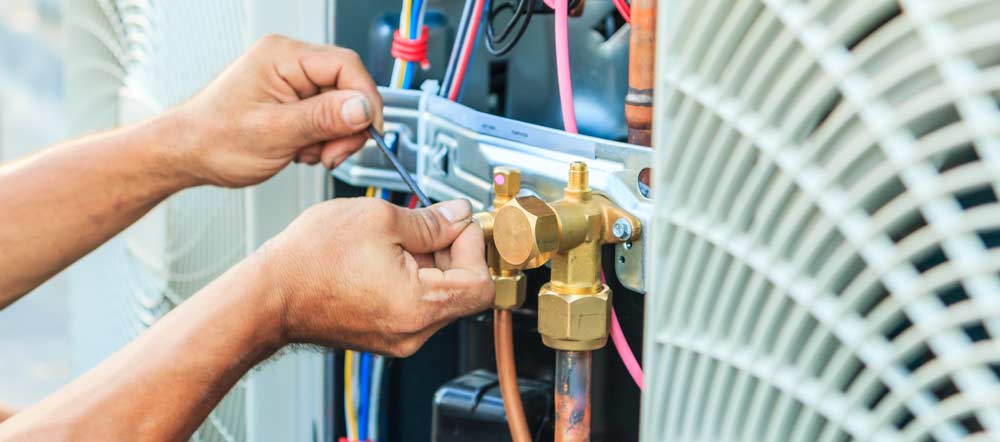 During the hot summer months, you don't want to wind up with a broken air conditioning unit or no air conditioning at all. At Right Way Mechanical Ltd. we have one goal when it comes to you, and that's to give you the highest quality of customer service and most advanced knowledge of air conditioning repair and replacement in Red Deer, AB. We help keep your home cool so you can keep your cool.
When you call us here at Right Way Mechanical Ltd. we'll talk you through any issue you might be experiencing. We're even available to help you should your air conditioner break down in the middle of the night via our 24-hour emergency service. You can trust us to tell you if an issue is fixable or if it's time to replace your unit since we don't just maintain and repair air conditioning, we also can install them.
Right Way Mechanical Ltd. Air Conditioning Services
Installation
Routine Maintenance
Thermostat Replacement
Vent and Filter Cleaning
Diagnostics
24-hour Emergency Service Available
No matter what your air conditioning problem might be, we can help solve it. We can even walk you through troubleshooting some common issues that don't mean a breakdown, but that your thermostat is set incorrectly or your outside unit is covered in leaves. We'll help keep your family from overheating and save you money in the process.
If you're having issues with your air conditioning here in Red Deer, AB or it's time to schedule a check up call Right Way Mechanical, Ltd. today.