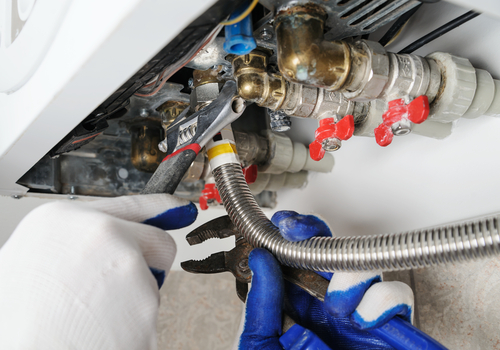 When winter sets in and you rely heavily on your boiler to keep you comfortable in your home, the last thing you want to experience is boiler breakdown or inefficiencies. At the first sign of trouble, call Right Way Mechanical Ltd. We act fast and deliver individualized solutions to every customer we serve, providing boiler services in any capacity you might need them. From fixing problems to recommending new installations, we're your boiler experts!
Complete Boiler Repairs
There are many different types of issues that can arise when it comes to your boiler—including leaks, electrical problems, mechanical troubles and much more. Let our experts thoroughly investigate any issues with your boiler to make sure we're getting to the root of the problem. No matter the nature or severity of the trouble, we'll set it right in no time at all. We can solve issues that include:
No heat or hot water
Faulty pilot light
Leaking or dripping
Loss of pressure
Loud operational noises
Kettling
And more! Trust us to do more than just address the obvious issue—instead, we'll solve that and make sure whatever caused it doesn't keep giving you headaches!
Servicing All Types of Boilers
Whether you have an electric, gas or oil-fueled boiler, count on our experienced team to provide the essential repairs necessary to keep it running efficiently. In working with all different types of boiler units, we're familiar with the common problems and proper solutions needed to fix them. Let us deliver the right boiler repairs and the best boiler parts in Red Deer, AB to your boiler: no matter what type of unit it is.
Get Boiler Repair
If you need a professional to inspect your hot water tanks in Red Deer, AB or provide service to a boiler that's giving you trouble, give Right Way Mechanical Ltd. a call today at 403-505-4868 to schedule an appointment.