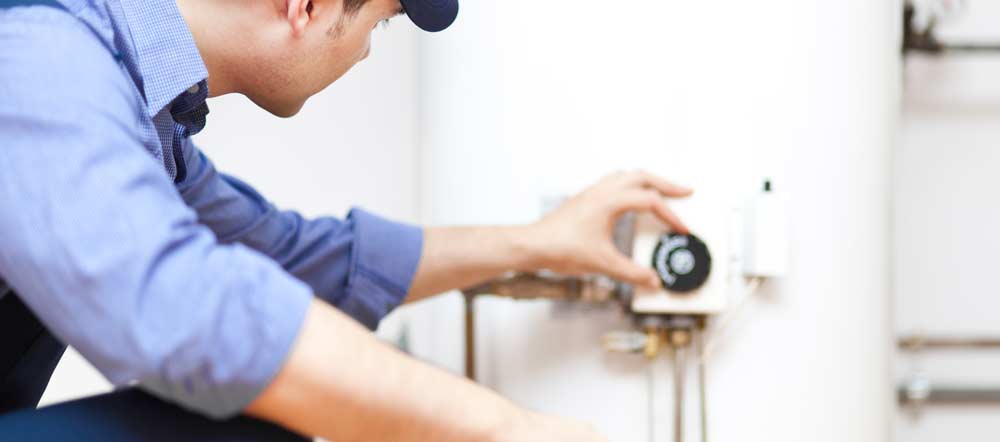 There's almost nothing more annoying than being in the shower and having the water suddenly turn freezing cold, especially when you're still covered in soap. If your home's water isn't heating up at all, takes longer to get hot, or your hot water doesn't last as long, then it's time to call Right Way Mechanical, Ltd. for water heater repair or replacement.
Our experienced technicians can quickly diagnose the problem and have your hot water flowing again in no time. No matter how hot you like your showers or baths, we can make sure they're never cold again. We're Red Deer, AB's number one plumbers because of our good old fashioned service and commitment to quality work and superior customer care.
We can solve the following water heater problems:
No Hot Water
Water Isn't Staying Hot
Water Is Too Hot
Water Heats Slowly
Noisy Water Heater
Leaky Relief Valve
Water Heater Leaks
Bad Heating Element
Electrical Water Heater Issues
No water heater repair is too large or too small and if your's starts flooding in the middle of the night, we'll be there. Just call our 24-hour service line and one of our plumbers come help as soon as possible.
Remember Right Way Mechanical, Ltd does plumbing and HVAC services the right way every time. That's why it's in our name. If your water heater is on the fritz or just not heating like it used to, call us today.